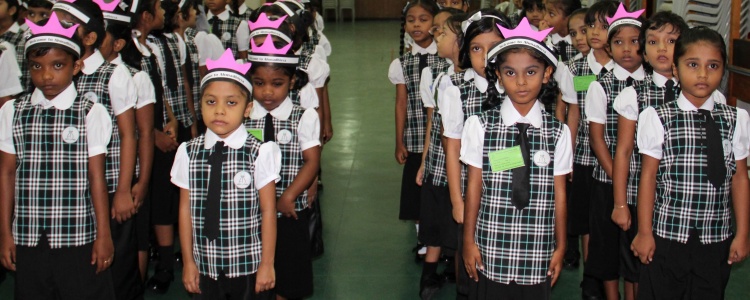 Start date: 14/01/2018
Duration: Total key stage duration is 3 years
Level: 06 - 09 Years
Location: Main Campus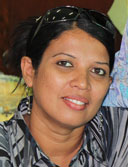 Pre School Leading Teacher
Ms.Aishath Sheeta
A warm welcome to AIS Primary. Our aim is to give children a safe and happy environment where they can grow in confidence and independence in preparation not only for school but for life.
At Ahmadhiyya International School, we believe that every step in education is important. It has been scientifically proven that the pre-school years are the most important in students achieving their full potential and we look forward to partnering with parents along this journey.
The AIS pre school programme incorporates the Early Years Foundation Stage as a framework and is based on the latest international research on brain development in the early years. A strong parent component allows parents to observe, document, and contribute to a child's learning experiences through the formative years.
Timings
| Session / Timings | | |
| --- | --- | --- |
| Morning Session - 6:50 AM to 11:30 AM | | |
Primary Areas of Learning
Personal, Social and Emotional Development involves helping children to develop a positive sense of themselves, and others; to form positive relationships and develop respect for others; to develop social skills and learn how to manage their feelings; to understand appropriate behaviour in groups; and to have confidence in their own abilities.
Communication and Language Development involves giving children opportunities to experience a rich language environment; to develop their confidence and skills in expressing themselves; and to speak and listen in a range of situations.
Physical Development involves providing opportunities for young children to be active and interactive, and to develop their co-ordination, control and movement. Children must also be helped to understand the importance of physical activity, and to make healthy choices in relation to food.
We support children in four specific areas, through which the three prime areas are strengthened and applied.
Specific Areas of Learning
Literacy involves encouraging children to link sounds and letters and begin to read and write. Children are given access to a wide range of reading materials (books, poems, and other written materials) to ignite their interest.
Mathematics involves providing children with opportunities to develop and improve their skills in counting, understanding and using numbers, calculating simple addition and subtraction problems; and to describe shapes, spaces and measures.
Understanding the World involves guiding children to make sense of their physical world and their community through opportunities to explore, observe and find out about people, places, technology and the environment.
Expressive Arts and Design involves enabling children to explore and play with a wide range of media and materials, as well as providing opportunities and encouragement for sharing their thoughts, ideas and feelings through a variety of activities in art, music, movement, dance, role play, and design and technology.
| Description | Amount |
| --- | --- |
| Admission Fee | MVR 1200.00 |
| Full Time Monthely Tution (Maldivians) | MVR 1200.00 |
| Full Time Monthely Tution (Foreigners) | MVR 1350.00 |