38th Anniversary RUN
Anniversary RUN to start at Ekuveni Track at 4:00 PM
38th Anniversary Assembly
38th Anniversary Special Assembly - Colour Code: Grey; Dress code - Official
Academic Year 2020 Begins
Welcome to the Academic Year 2020
PRIZE DAY 2019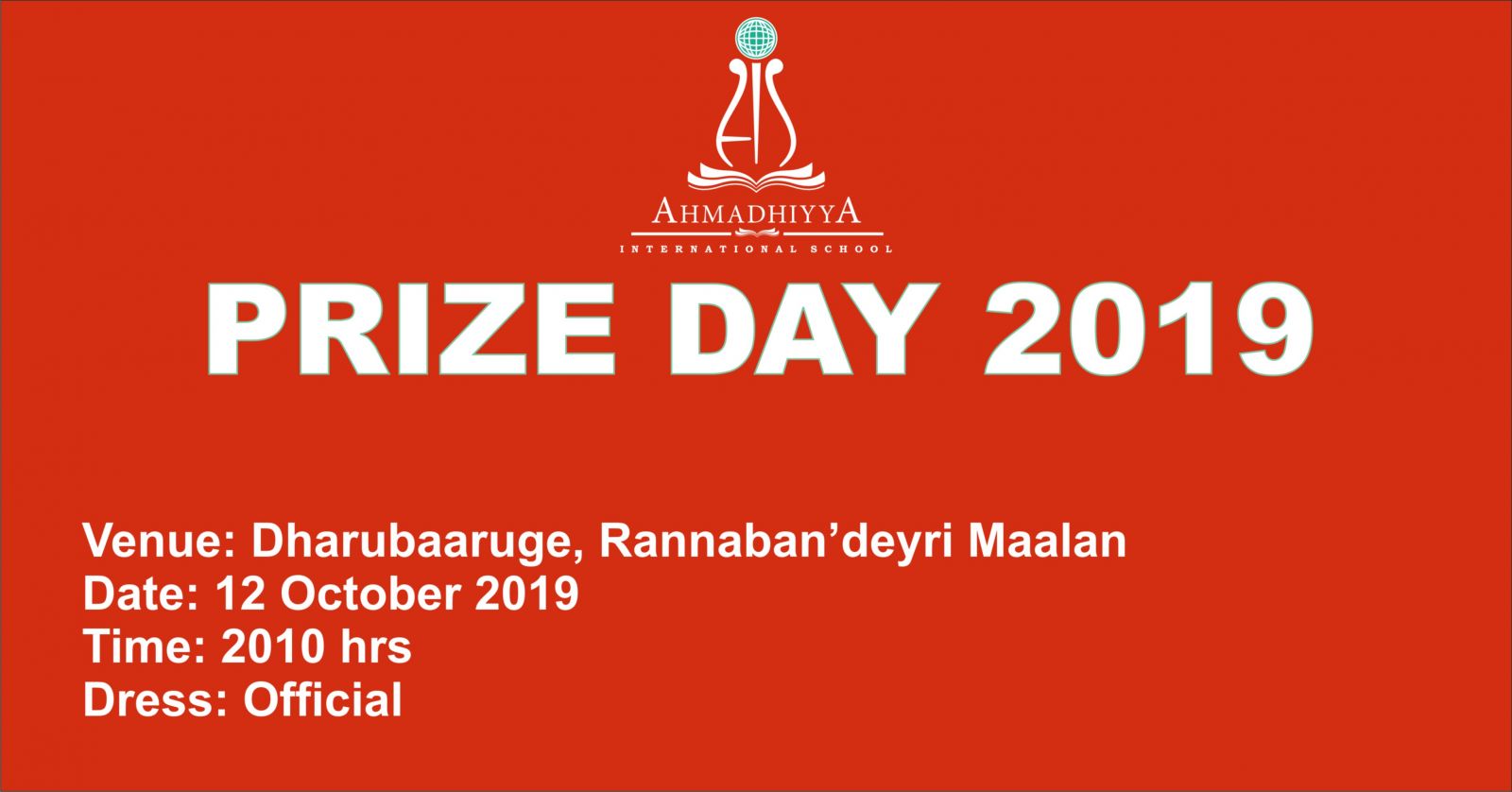 Annual Prize Awarding Ceremony celebrating the successes of the Academic Year 2018 in various fields.
Academic Year 2019
School re-opens on 13 January 2019.
Achievement Test 2018
Achievement Test starts on 13 August 2018.
36th Anniversary
Ahmadhiyya turns 36 on 21 February 2018. Anniversary Assembly followed by various activities for students is planned in the agenda for the day!
Prefect Board Executive Post Elections
Elections shall be held for School Executive Posts in the school hall.
Grade 11 Orientation Session
Orientation Sessions for the New Batch (Grade 11) from 1:30 PM onwards...
Grade 10 Parents Orientation
Orientation Session shall be held for the parents of Grade 10 students.
School Re-opens
School re-opens for the Academic Year 2018 on Sunday, 14 January, 2018. Students are reminded to be present in school on time and in full uniform.
First Term Test 2017 - Grade 8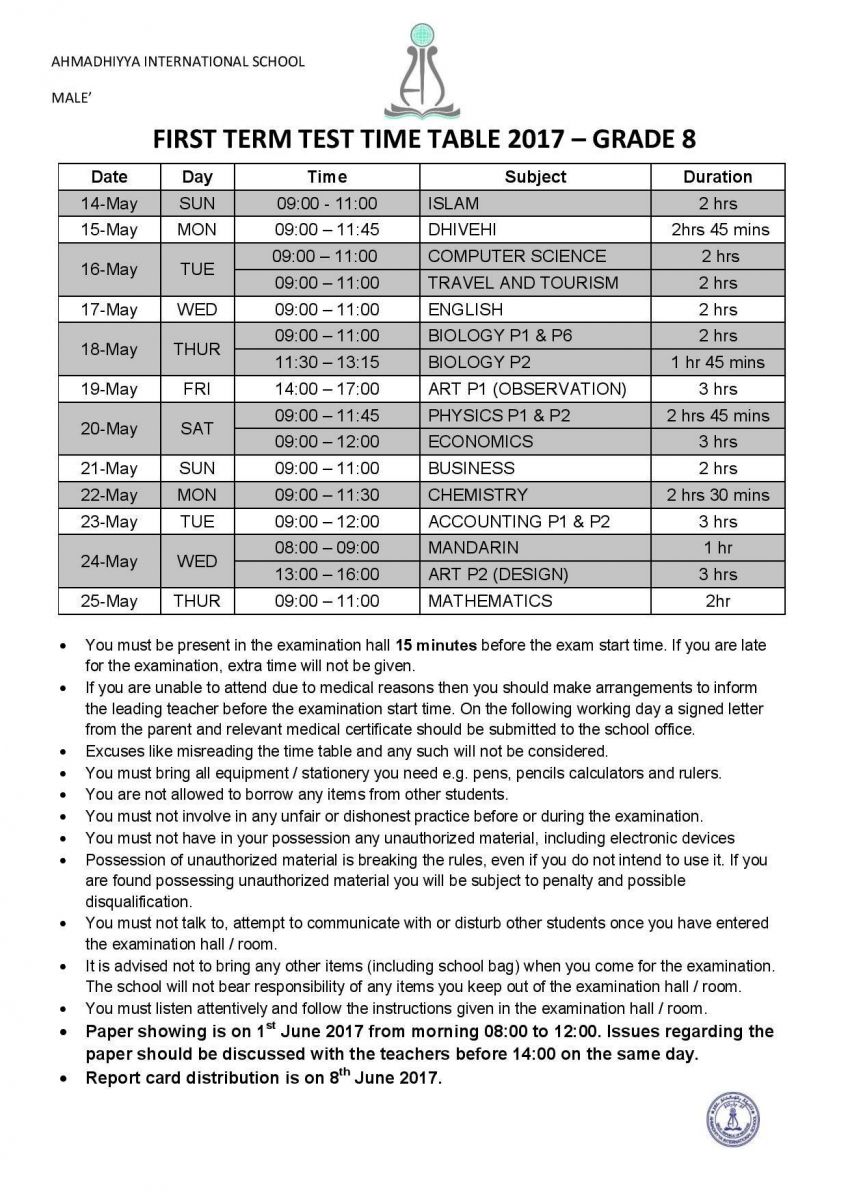 First Term Test 2017 - Grade 9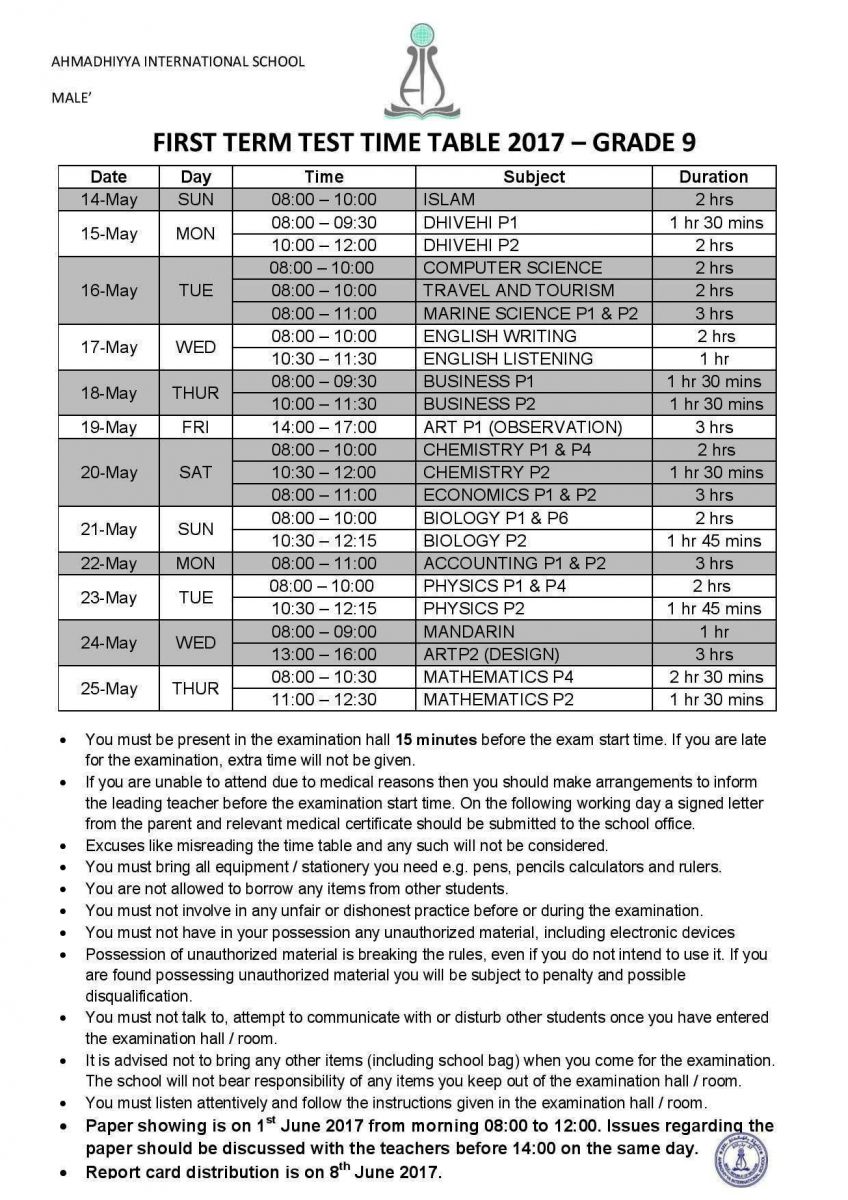 First Term Test 2017 - Grade 10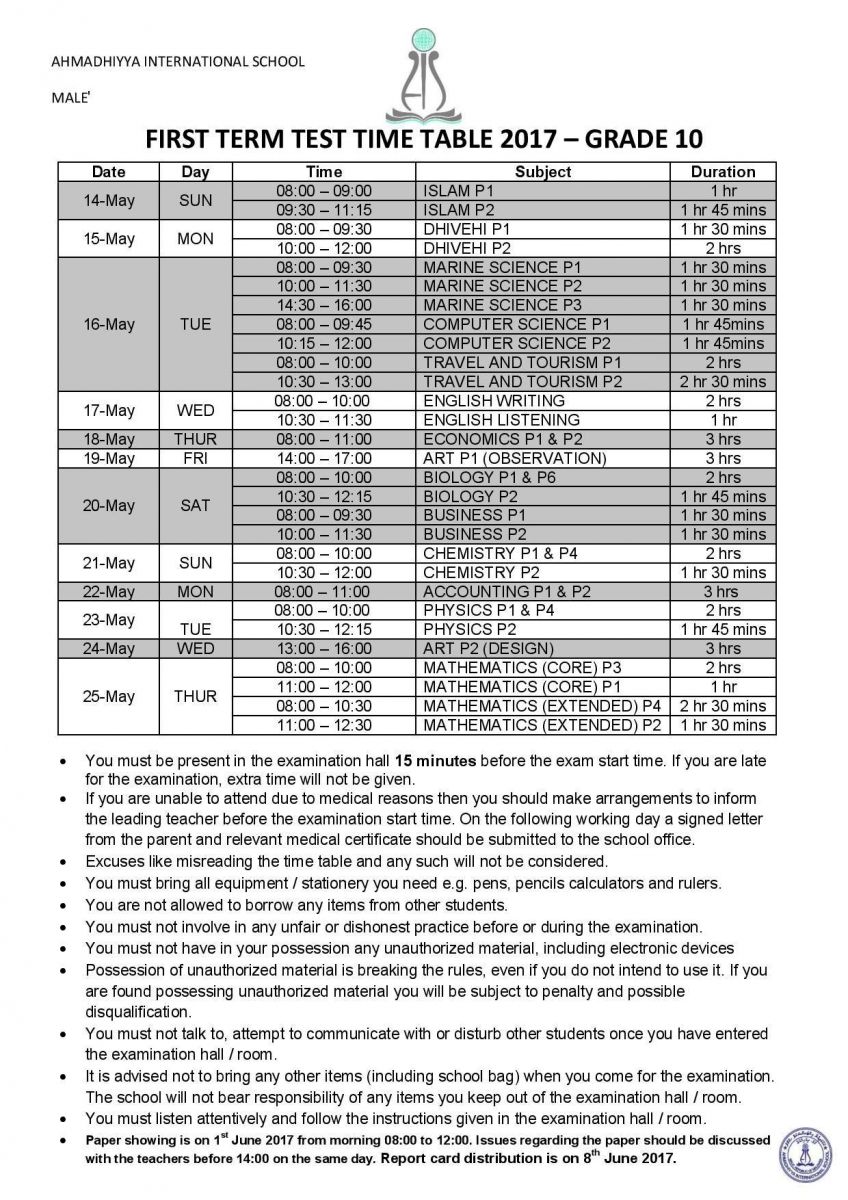 Inter-school Football Match Under 18
Inter-school Football Match Under 18
Ahmadhiyya International School vs Galolhu Madharusa
Venue: Henveiru Football Ground
Time: 16 00 Hrs
Inter-school Football Match Under 16
Inter-school Football Match Under 16
Ahmadhiyya International School vs Dhaalu AEC
Venue: Henveiru Football Ground
Time: 16 00 Hrs
Inter-school Football Match Under 16
Inter-school Football Match Under 16
Ahmadhiyya International School vs Imaduddin School
Venue: Henveiru Football Ground
Time: 16 00 Hrs
Inter-school Football Match Under 16
Inter-school Football Match u16
Venue: Henveiru Football Ground
Time: 16 00 Hrs
Inter-school Football Semi Final Match Under 14
Inter-school Football Semi Final Match u14 between Ahmadhiyya International School and Majeedhiyya School
Venue: Henveiru Football Ground
Time: 16 30 Hrs