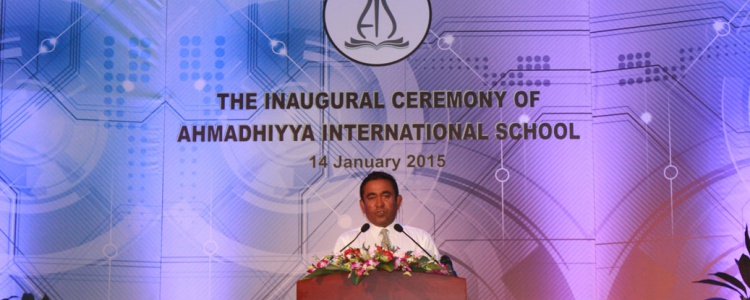 With the approvals of the Ministry of Education to convert the school into an international school, the management has putt a lot of effort to adapt into international standards by renovating and bringing required changes to school management and administration.
The shchool will educate according to the National Curriculum, however, additional subjects such as some foreign languages that have demand in Maldives, B Tech and Home Science would be taught.Foreign languages such as Arabic, Chinese or Japanese will be taught from next year onwards. Additional opportunities to vocational education and sports activities will also be provided.
Today, The President H.E.P Yameen Abdul Gayoom has graced the occassion for the formal inaugural ceremony of Ahmadhiyya International School.