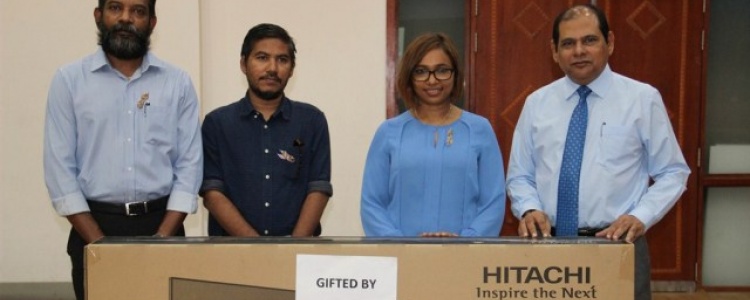 Life Support Pvt Ltd gifts Ahmadhiyya International School a 65" Smart TV under its CSR scheme.
Ahmadhiyya International School appreciates Life Support for recognising the services this school is providing in education sector.
The Managing Director Dr. Mariyam Waseema with General Manager Abdulla Maumoon and Chief Financial Officer Abdulla Javid visited the school for a formal meeting with the Principal Mr. Mohamed Rasheed.
The principal threw light on the school's history and its concept of providing better services amidst the highly competitive society. The principal mentioned the name of the founder, Late D. Ahmed Didi and his contribution to the establishment of the school. The ethic of the school is still charity and services.
The Managing Direcotr of Life Support Dr. Mariyam Waseema appreciated the principal and his team for all the valuable contributions the school has been doing for the betterment of students and improving their education.