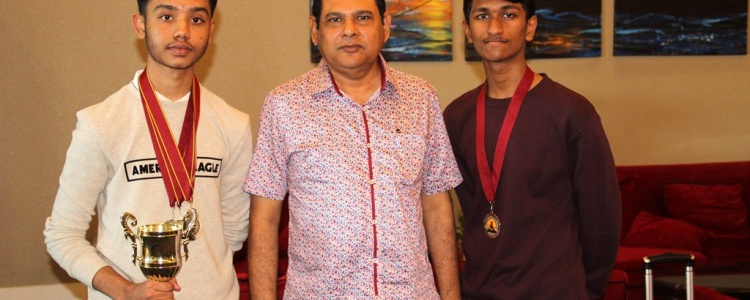 Ahmed Aiham Mohamed Suhail and Haif Mohamed Fahmy of 10G return from the World Scholar's Cup Tournament of Champions competition held in Yale University, USA. Aiham achieved:
First place in Maldives Top Scholars;
Honor Medal in Debate Champions;
Fourth place in Writing Champions;
Top 50% in Team Writing;
Top 40% in Challenge Literature;
top 25% in Champion Scholars.
Haif achieved:
Honor Medal in Challenge Social Studies;
Top 50% in Challenge Special Areas;
Top 40% in Team Writing;
Hearty Congratulations to you both from the Principal, SMT, Teachers, Staff, Students and Parents of Ahmadhiyya International School. We are proud of you both!